Cryptocurrency exchanges can be confusing, difficult to navigate, and unnecessarily complicated.
Choosing the right one is crucial to maintain your cryptocurrency investment safe.
In this article we've broken down the similarities and differences between two cryptocurrency exchange platforms based in the United States, Kraken vs Bittrex, and decided which one is the winner.
Overview
Bittrex
Bittrex is a crypto exchange company based in the United States. Founded in 2014 and currently headquartered in Seattle, Washington, US, Bittrex has high security and has drawn many customers due to their protection, security measures, and top-notch product development. Bittrex has a trading volume of about 337 billion United States Dollars (USD).
Top Pros of Bittrex
Very inexpensive (0.25% per trade)
24/7 support
Good security (two-factor authentication)
Over 220 currencies
Top Cons of Bittrex
Poor mobile app interface
Not beginner-friendly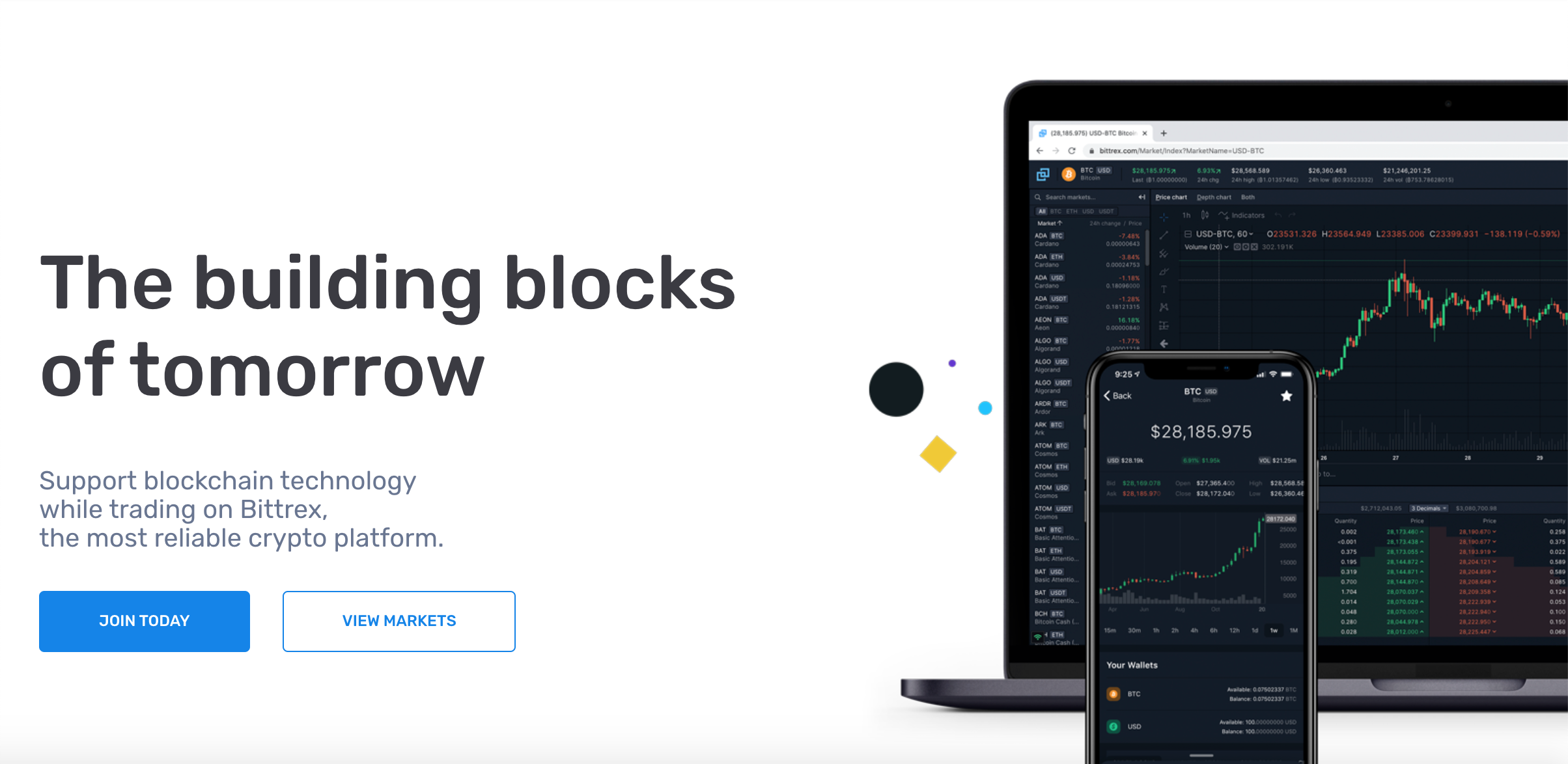 Kraken

Kraken is also a company based in the US, founded in 2011 and headquartered in San Francisco, California. One of the first major cryptocurrency exchange platforms, Kraken also has state of the art security measures, drawing in customers from all over the world. Kraken currently has a 4 billion dollar market cap and very high trading volumes, facilitating crypto exchanges with a trading volume of about 3.1 billion USD.
Top Pros of Kraken
"Fiat" currencies platform
24/7 support
Great security (two-factor authentication + other security measures)
Good mobile app interface
Top Cons of Kraken
Only 40 cryptocurrencies available to trade
Delay in fiat currencies transaction

Key Features: Kraken vs Bittrex
Trading Fees
Trading fees are very important when considering what company to use. Bittrex has a very strait forward and easy to understand trading fee system. No matter the amount you are trading, Bittrex will charge a fee of 0.20% for every trade, whether it's a maker fee or a taker fee. This flat fee means you will be paying a 0.20% trading fee on any trade you make, regardless of if it's worth $10 or $10,000.
As for Kraken, the trading fees are a bit more complicated. This cryptocurrency exchange platform has fees ranging from 0% to 0.26%, depending on a few factors. If you are trading $0-$50,000, the maker fee is 0.16% and the taker fee is 0.26% on Kraken. A maker order, which incurs a maker fee, adds liquidity by creating an order available later on for the market. A taker order is immediately matched on the books and thus removes liquidity, thus why taker fees are higher than maker fees. Both the maker fee and the taker fee steadily go down the more your trade is worth, and Kraken includes a table on its site breaking down the fees. How much you trade, specifically your 30-day trade volume, will also affect your trading fees. The bigger the exchanges, the lower the fees on Kraken. It is also important to note that Kraken will charge a small fee for fiat deposits. These wire transfers can be done with a debit card or by linking you bank account.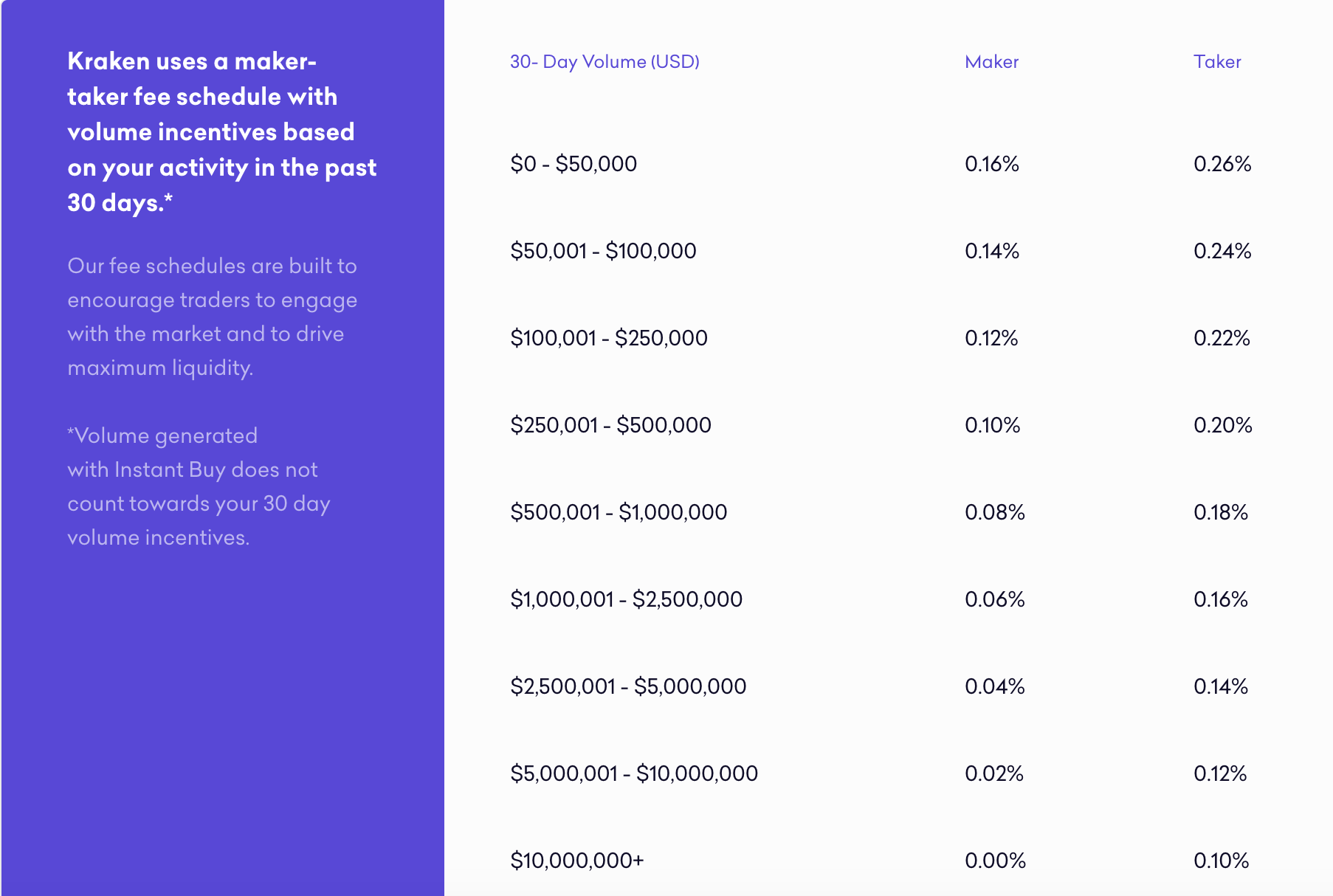 Though many factors are taken into consideration for this Kraken vs Bittrex battle, making it difficult to choose a winner, the winner of "Trading Fees" is: Bittrex.
Interface/Ease of Use
An easy-to-use interface and good user experience are two crucial aspects for cryptocurrency exchanges, especially for beginners. Bittrex has a site that is fairly easy to navigate, but has poor reviews for their app. The site has easy to follow guidelines and simple steps for setting up an account. You simply select you wish to make a new account, fill out your information, provide photo identification, receive a confirmation email, and you are all set. The mobile app has poor reviews on most app stores, however.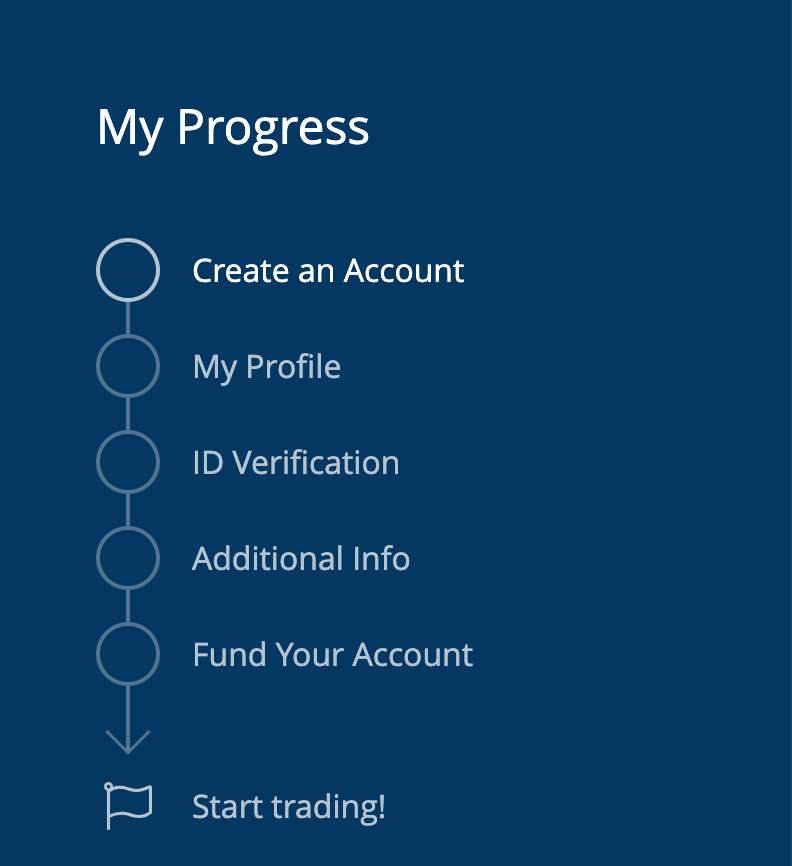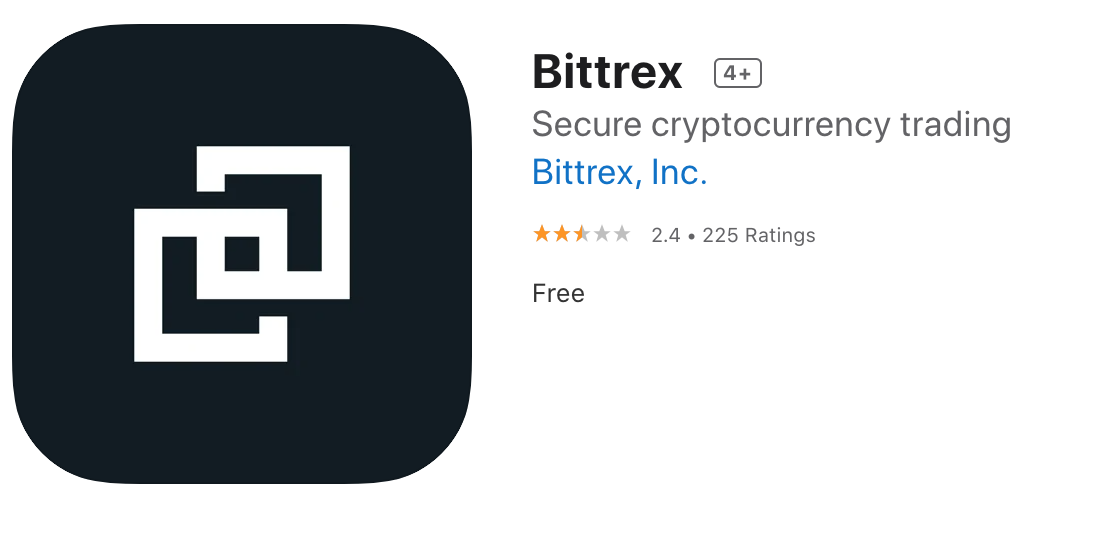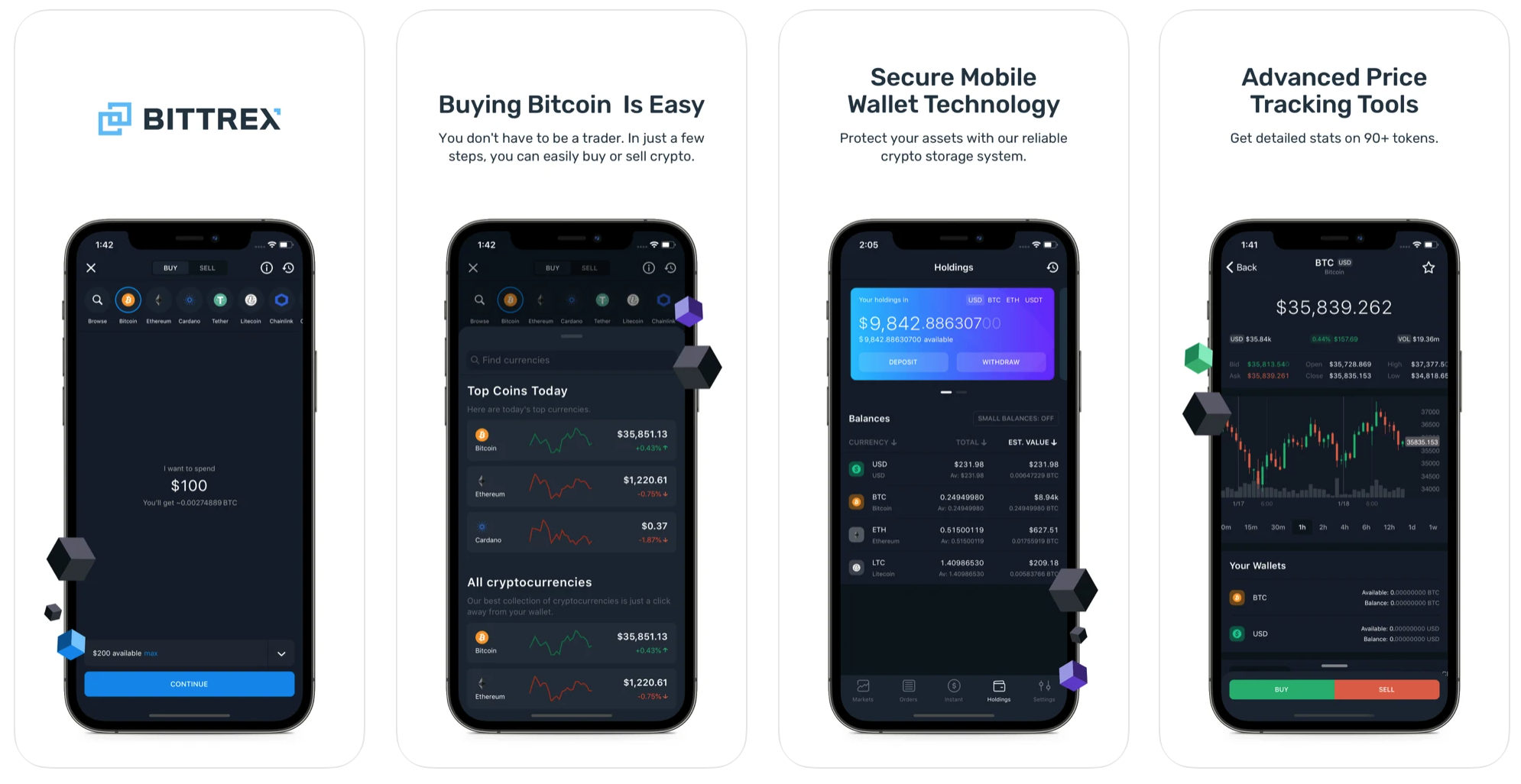 Kraken also has a good site interface and experience. There are more account options to choose from with Kraken. You can select which option best serves you based on your level of familiarity with cryptocurrencies, your goals, etc. Kraken also contains great visuals and charts, and the process of setting up an account is similar to that of Bittrex with selecting your account type, filling out your information, etc. Neither of the companies will prominently display or support ads. What makes Kraken stand out is it has great app reviews on all app stores, making it stand out as a clear winner.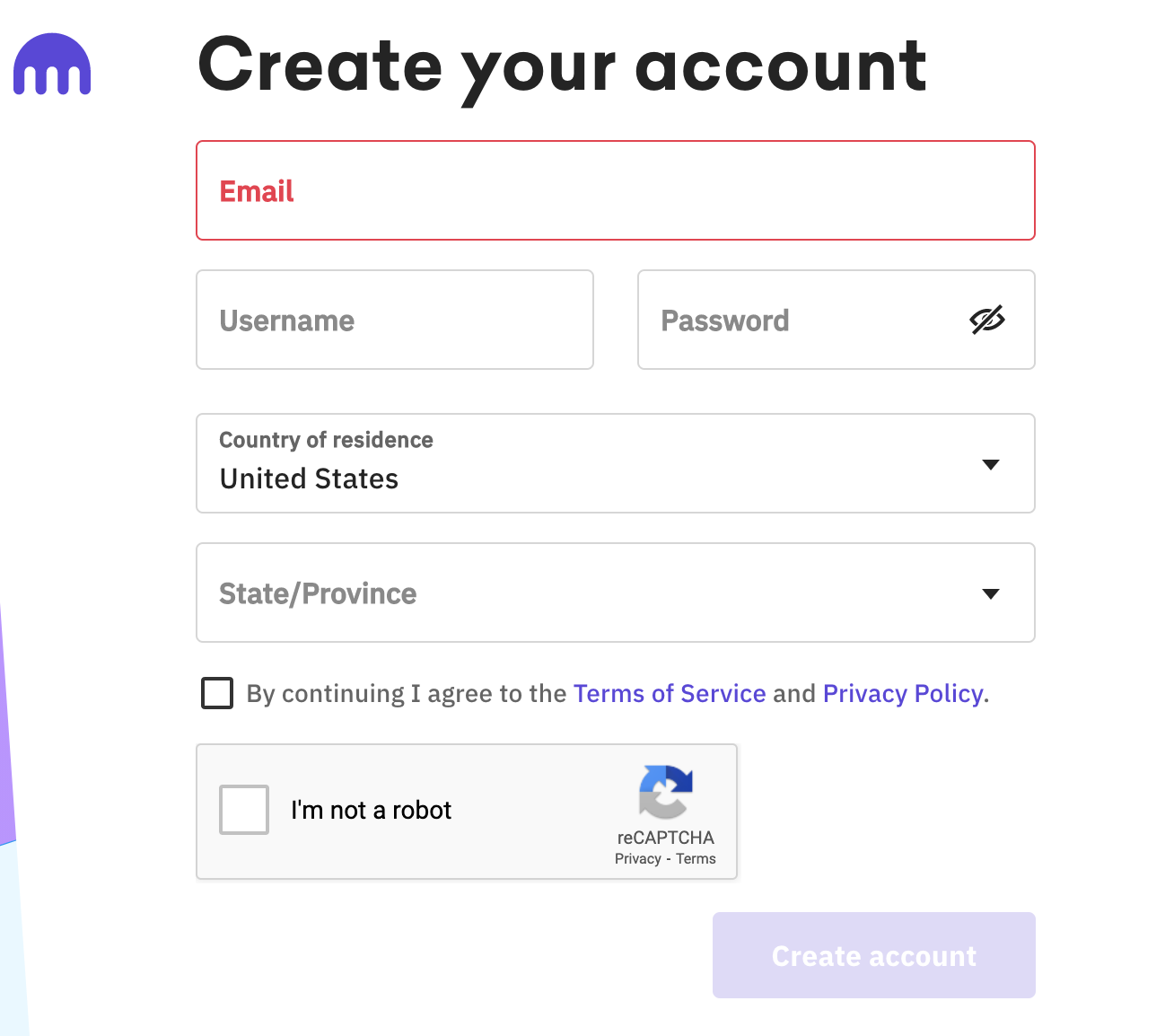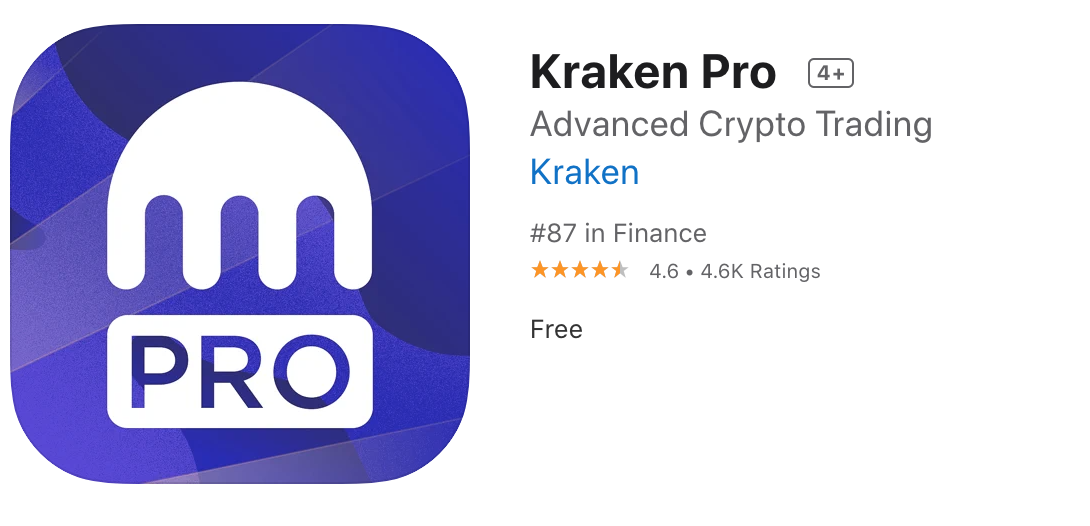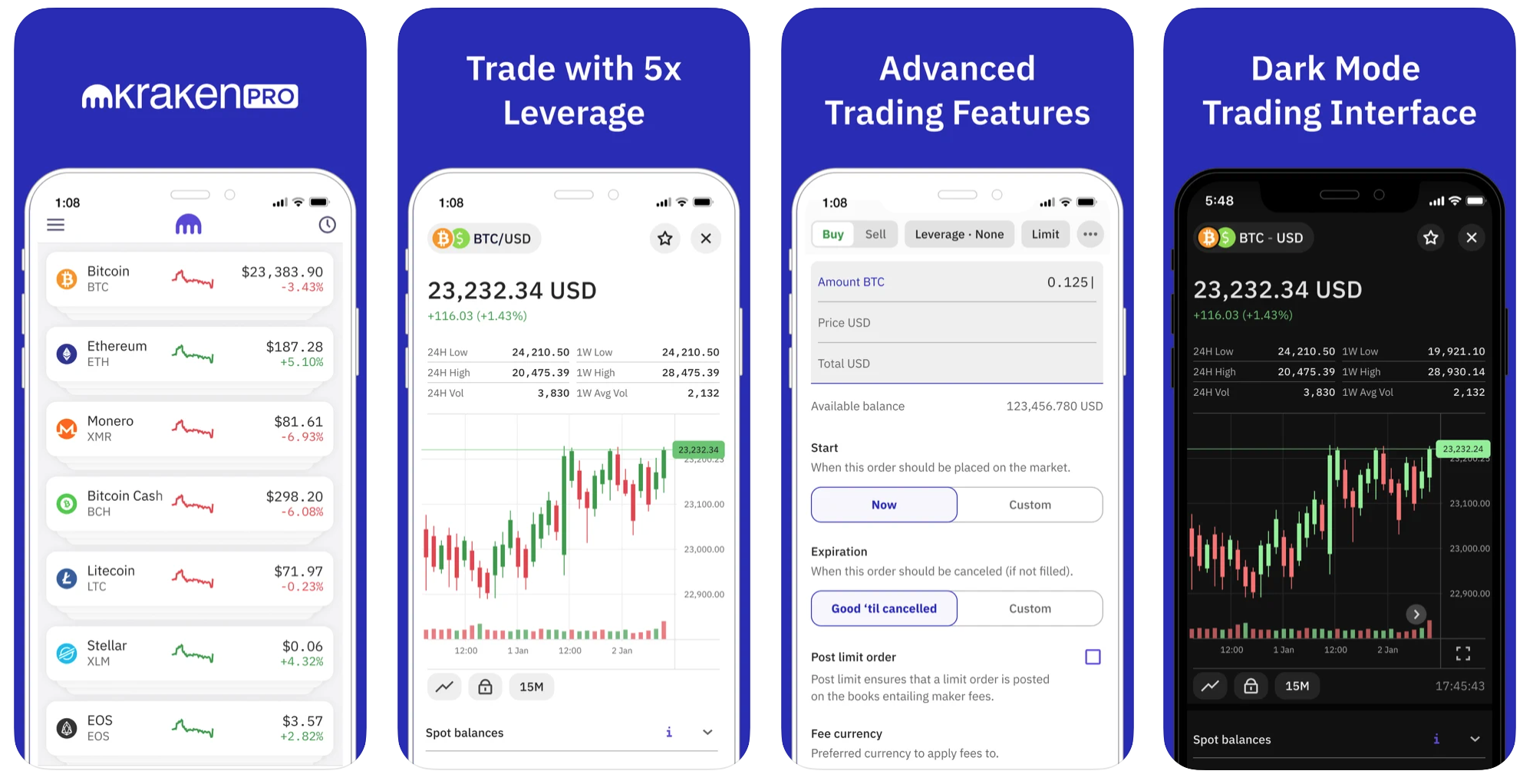 Due to these reasons, the winner of the Kraken vs Bittrex comparison of "Interface/Ease of Use" is: Kraken.
Customer Support
Being new to the world of crypto exchanges can be daunting, so customer support and help is very important. Both Kraken and Bittrex have a fair customer support system and 24/7 online support available, making this Bittrex vs Kraken category difficult to determine a winner. Both companies have received criticism, which can be seen on various content platforms online, for slow response times and marginal customer support. However, both Kraken and Bittrex have comprehensive guides and FAQ sections on their websites. Kraken has received slightly more praise in recent years, and customers applaud them for the user experience on the website. Bittrex has had some small hiccups with login issues and poor immediate support, resulting in criticism in the news for Bittrex and higher praise for Kraken.
Therefore, the winner of the "Customer Support" Kraken vs Bittrex battle is: Kraken.

Security
As mentioned previously, both Bittrex and Kraken have good security measures in place to protect exchanges, including two-factor authentication. Bittrex has been praised particularly highly for its security, as the founders of Bittrex were all security engineers from highly regarded companies in the United States. Both companies have a main goal to increase security in the crypto market, with keeping the people who utilize the product in mind. Both Bittrex and Kraken also use cookies on their sites, a typical practice to collect information and analytics. One factor that differentiates these two in terms of security is on the basis of the exchange. Kraken holds 5% of its assets on the exchange and the rest in air-gapped cold wallets. Bittrex holds between 10-20% of its assets on the exchange. The more assets held on the exchange, or online, the more susceptible the crypto exchange platform will be to hackers and breaches. Therefore, Kraken stands out as a winner with security for the Bittrex vs Kraken comparison.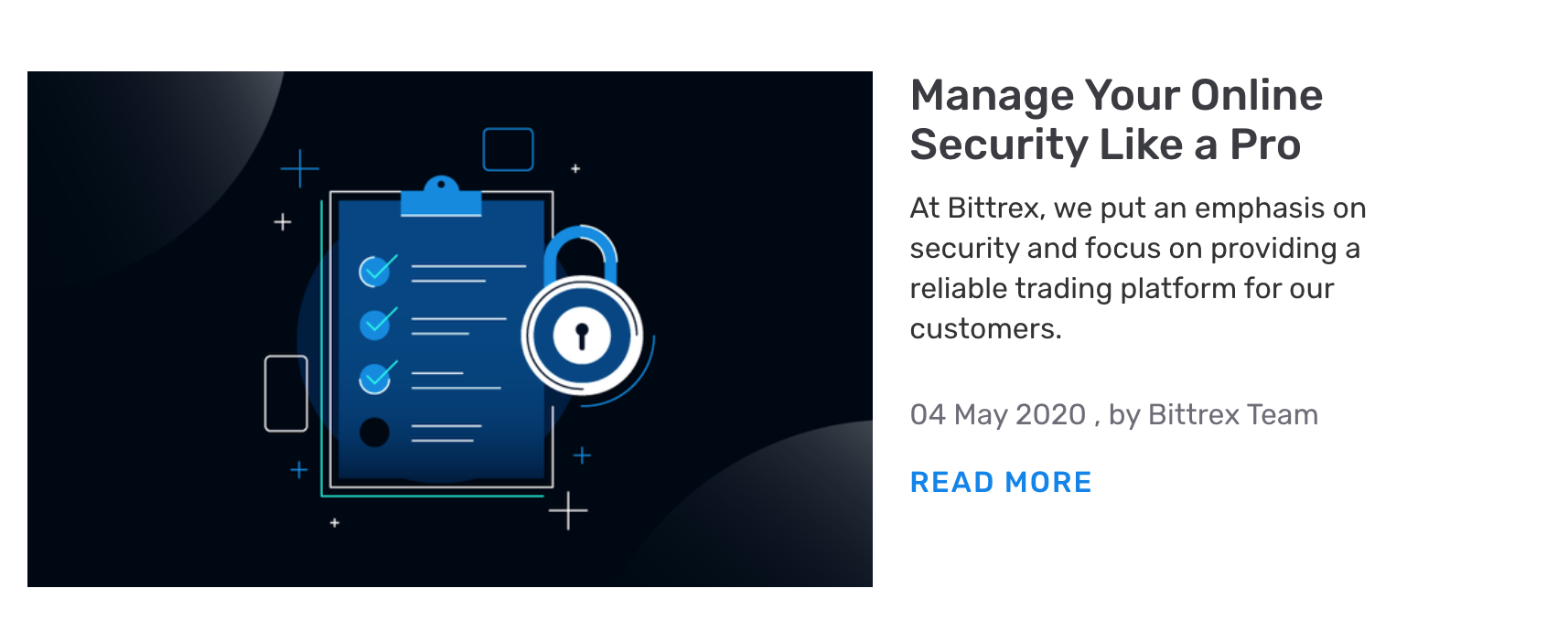 The winner of "Security" is: Kraken.
Currencies: Bitcoin and Alt-coins
There are thousands of cryptos and coins available in the world today available for exchange, not just Bitcoin and ETH, so access to as many cryptos as possible is one factor to consider when deciding on a platform for crypto purchases. Kraken is the only one of the two that allows for fiat currencies from multiple countries, allowing users to trade with US dollars, Canadian dollars, Euros, Australian dollars, GB pounds, Japanese Yen, and Swiss Franc. Bittrex only allows fiat trading with the US dollar.
Both companies offer crypto exchanges with widely popular crypto and coins, such as Bitcoin and other alt-coins. Though Kraken may have an advantage with fiat trading, Bittrex offers a greater number of currencies and trading options for exchanges. Bittrex offers over 100 cryptocurrencies to trade, including Binance coin (BNB), while Kraken offers less than 60. Some people only want the well-known coins, like Bitcoin, but others may value having a diverse portfolio of a range of alt-coins. With these differing factors, it is difficult to choose a winner of this Bittrex vs Kraken challenge, since the winner will be dependent on what the user desires most. However, the huge amount of currencies and coins available for crypto exchange on Bittrex truly makes it stand out from Kraken.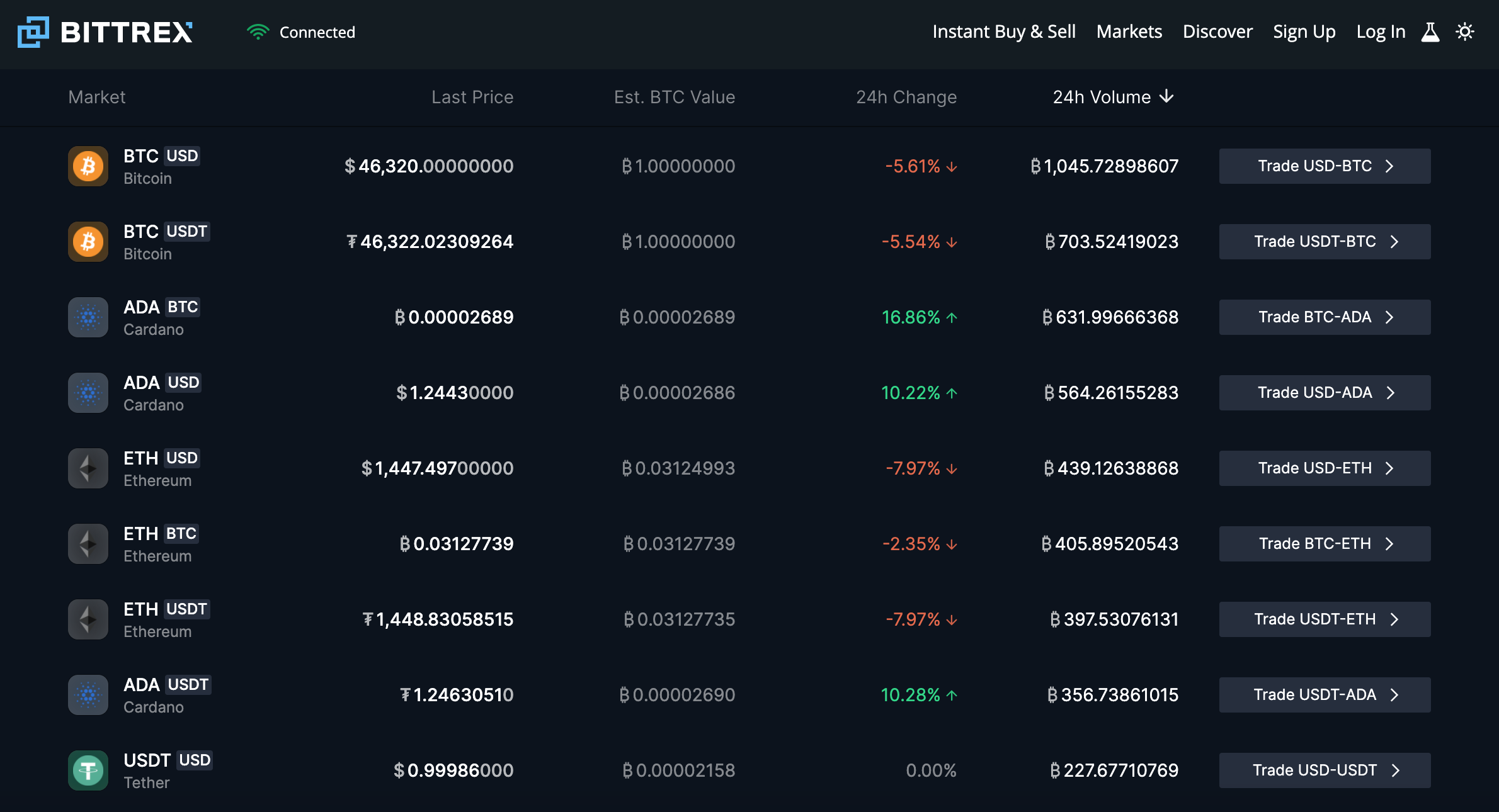 The winner of "Currencies: Bitcoin and Alt-coin" is: Bittrex.
Bank Transfer
When it comes to transferring money and deposit methods, there is no limit of the amount of deposits you can make on Bittrex, while there is a $25,000 deposit limit per day on Kraken. Kraken has varying levels of cryptocurrency and fiat currency withdrawal fees and deposit fees, though many cryptocurrency deposits are free. Bittrex does not charge fees for deposits or withdrawals in USD. Withdrawing on the blockchain will have some small fees, depending on the currency, but depositing will not. For example, withdrawing Bitcoin will incur a fee of 0.0005 Bitcoin (BTC). In addition, deposit methods are key, and Bittrex is the only one in this comparison that allows for instant Visa debit/credit deposits. Though other platforms such as Coinbase may have even better deposit methods/bank transfer, in this battle of Bittrex vs Kraken, it was fairly easy to determine the winner for bank transfer and fees.
The winner of "Bank Transfer" is: Bittrex.
Stand-out Features
Mobile App: Though both cryptocurrency exchange platforms have apps available, Kraken has a far superior app. They were able to put out the best mobile technology, with 4.6 stars in the Apple app store with almost 5,000 reviews. Bittrex, on the other hand, has 2.4 stars with less than 300 reviews. Kraken is far superior when it comes to mobile exchanges.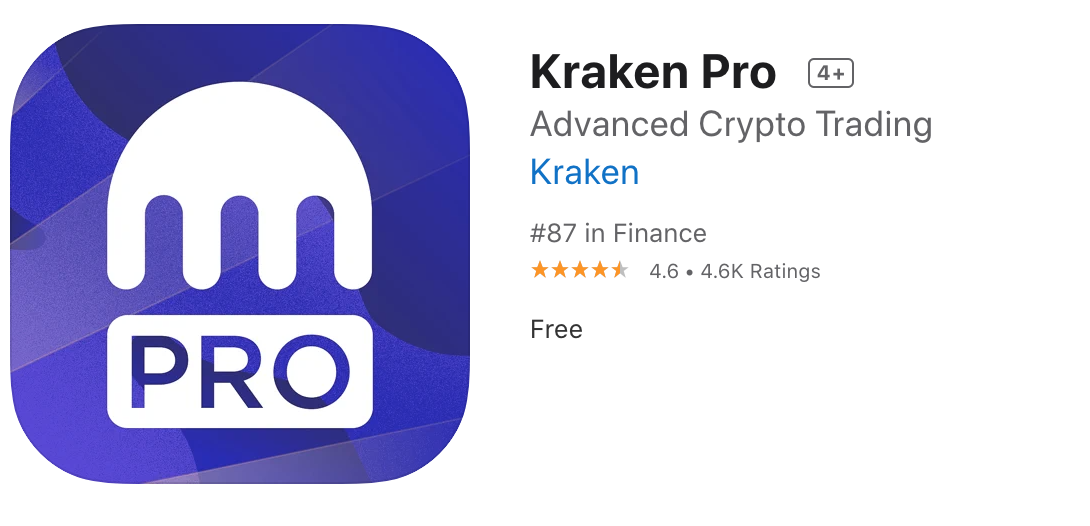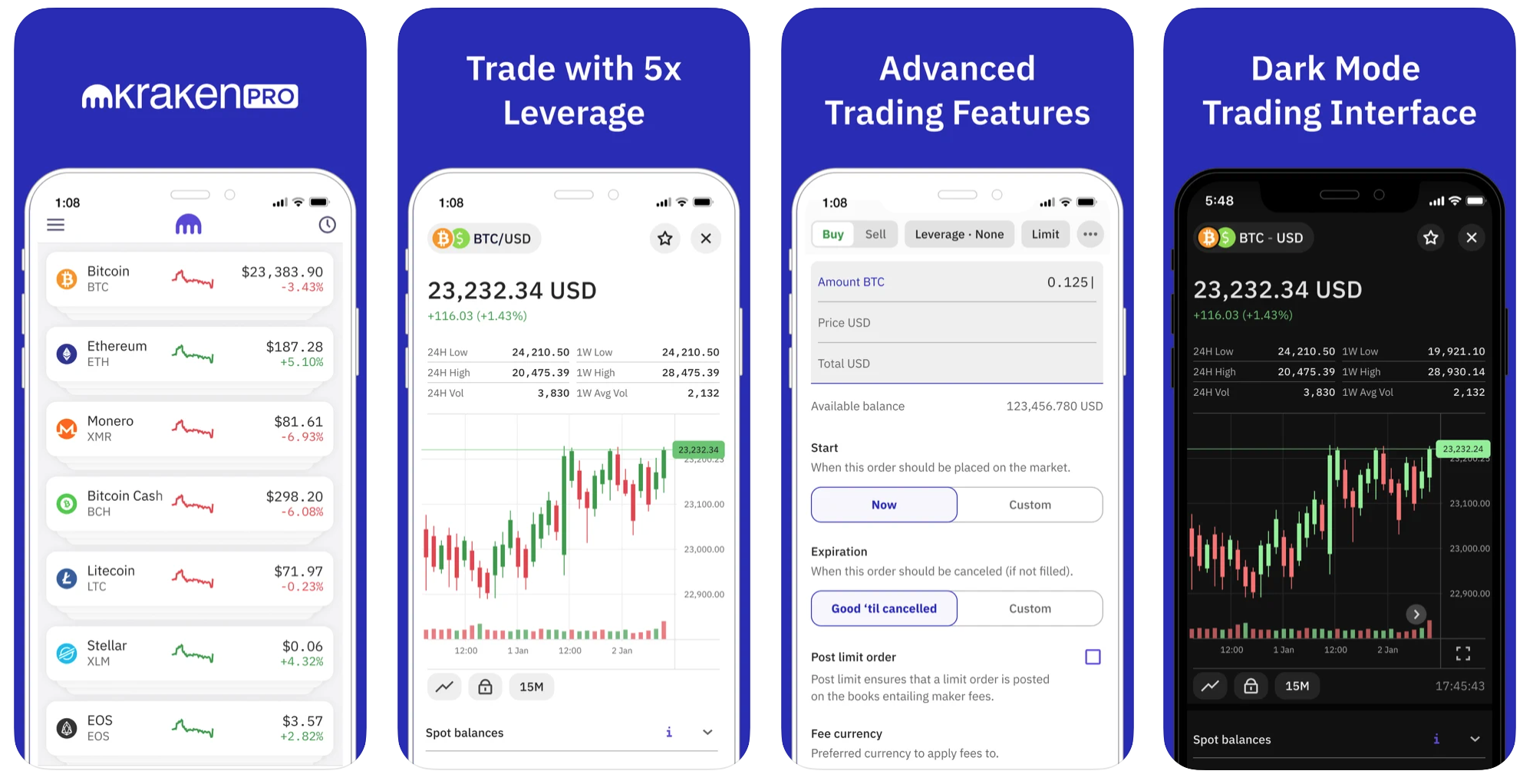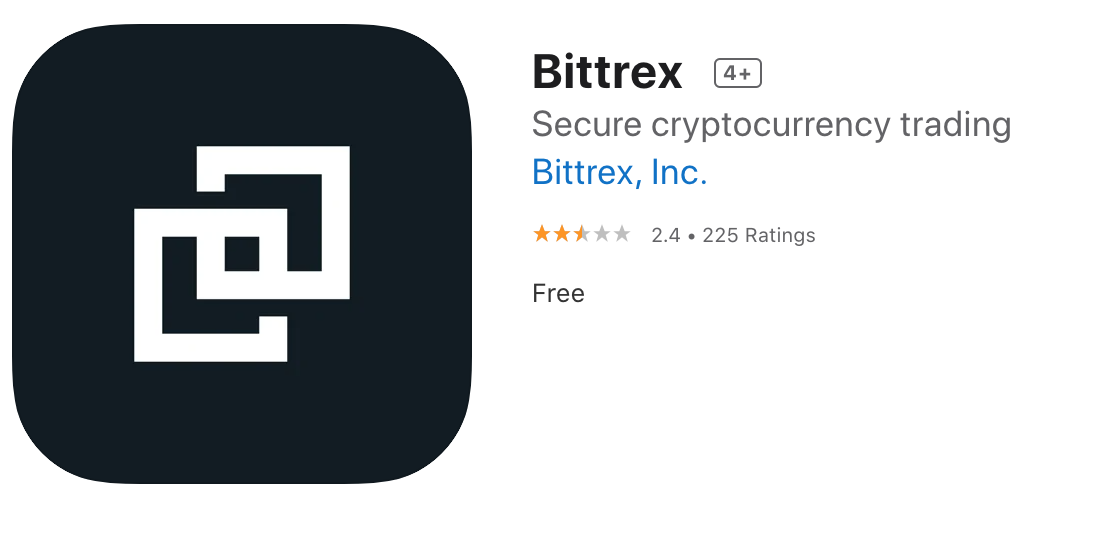 Countries: Bittrex allows operation and exchanges in the United States as well as the European Union. Kraken is only available in the United States. So, if you are in an EU country, your only option is Bittrex. If you are looking for operation in another country, such as Australia, you could try another exchange platform, such as Coinbase. Coinbase allows for cryptocurrency exchanges in several other countries and offers a few other advantages.
Rewards: Bittrex has a rewards program, where you can earn and redeem credit to trade without commission. You earn credits based on the trades you make and thus the commissions you pay: the more you trade, the more credits you will earn. Kraken has a program where you can earn rewards by staking the digital assets. The Bittrex rewards program is immediately beneficial to the consumer, and you benefit from trading. Bittrex has the better rewards program in this Kraken vs Bittrex comparison.
Margin Trading: Kraken allows for margin trading, while Bittrex does not. If you are keen on finding a company and exchange platform that allows for margin trading, go with Kraken.
Debit/credit: Bittrex allows Visa debit and credit transactions, like the popular platform Coinbase, while Kraken does not. Adding this feature to the list of deposit methods gives Bittrex an upper hand in the Kraken vs Bittrex comparison.
Cryptowatch: Kraken has a custom-made feature called Cryptowatch, a company that provides tabulated data and trends of crypto exchange for more than 25 coins and currencies. This tool can help you analyze exchanges, information, and make a comparison, giving a major edge in the competition of Kraken vs Bittrex.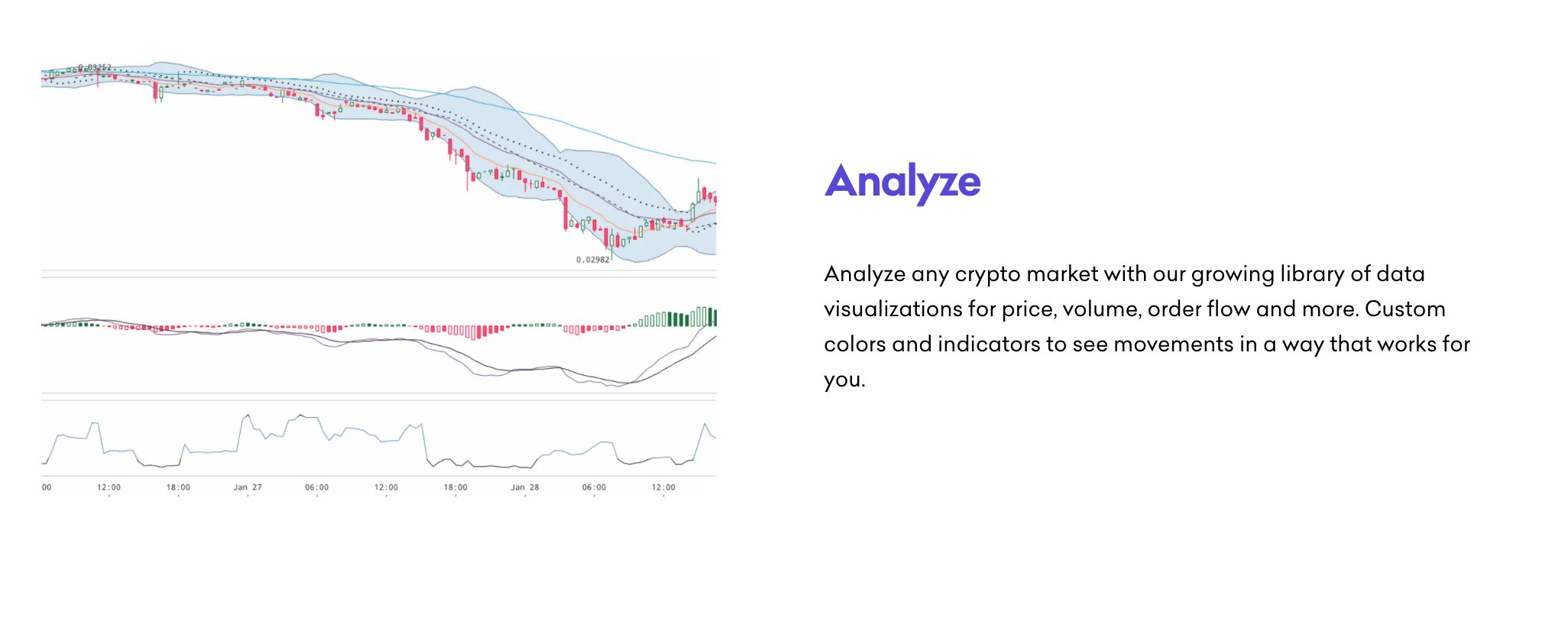 In Conclusion
Crypto-trading coins like bitcoin and other alt-coins is complex so you want to make sure you go with the best platform for your exchanges. There are many companies out there, and it is important to evaluate all options (not just Coinbase, one widely popular option). Both crypto exchange platforms have their advantages and disadvantages, but in the battle of Bittrex vs Kraken and given the information we provided, we believe the Seattle-based Bittrex is the winner if:
You want a wide variety of cryptocurrencies, not just the well-known ones on the market like Bitcoin and ETH.
You want to deposit with Visa debit/credit.
You want a flat fee on trading.
You want to execute exchanges worth large amounts of money.
You want a good trading rewards program.
On the other hand, in this battle of Kraken vs Bittrex, the San Francisco-based Kraken is the winner if:
You want the best security and safety.
You want one of the first and well-established platforms.
You want to primarily deposit fiat.
You want a slightly more beginner friendly crypto platform.
You want a large trading volume and market cap.
You want margin trading.
These two companies allow for similar experiences in terms of exchanges. In order to pick the best one for you, we recommend following the lists we've laid out. Whether you've only just heard of Bitcoin, or you are well-versed in crypto exchanges, Kraken/Bittrex can serve you well.